Meet The Attorneys- On Your Side to Get You Out of Your Lemon Vehicle
You don't have to keep putting up with not having your new car day after day while the repair shop tries to fix it or to go back and forth to dealerships to get repairs that never seem to end. You' don't have to keep worrying will I be late again to work, school, to my family/friends, or will I make it home without another breakdown? With our help you can say Enough is Enough! Are you ready to get the Refund, New Car, or Cash compensation you deserve? Turn to the experienced Lemon Law attorneys at Amar Law Group. Every day our Firm provides unparalleled Lemon Law and breach of warranty representation to our clients, Nevada consumers who bought a defective vehicle through no fault of their own. Our Firm's attorneys have nearly 15 years of experience handling Lemon Law and consumer cases, and the Firm promotes a client centered approach to assisting consumers. The Firm's accomplished empathetic lawyers help consumers like you get the new car value they paid for and deserve while ALWAYS putting your interests FIRST. That's why our Firm only gets paid if you get paid for out of court representation and never ever gets paid more than you for out of court matters (95% of the Firm's cases are resolved out of court).
Get Top Representation from a Consumer Attorney Who Cares About Getting You Out of Your Lemon Vehicle
If you're seeking Lemon Law help, our Firm focuses only on this niche area of law and should be your first call when you're considering what to do with your Lemon vehicle. Amar Law Group is dedicated to providing the highest quality legal services and protection to consumers like you who have had the misfortune of purchasing defective Lemon vehicles through no fault of their own with the use of State and Federal Lemon Laws. Since 2004 our attorneys and their predecessor firms have helped 1000's of consumers saddled with Lemon vehicles obtain Lemon Law Refunds, New Cars, or Cash Compensation for their defective vehicles; out of court WITHOUT ANY OUT OF POCKET COSTS using our Quick, Easy and FREE 3 Step Out of Court Resolution Process. The Lemon Law and other warranty laws were written to help people in your situation by requiring that the car company either Buyback or Replace your vehicle, or at least Compensate you in Cash and also pay all attorneys' fees because it is not your fault you bought a Lemon and you shouldn't have to incur additional expense to get rid of it. Amar Law Group will use these laws to fight for you and to charge the companies that produced the defective vehicle for all attorney fees. So if you've experienced enough frustration with your Lemon product and are ready to get the new vehicle value and peace of mind you paid for and deserve, then decide once and for all that you are not going to take it anymore! Please contact us today for a SIMPLE and FAST No Obligation Free Case Review!
Nevada

Counsel
Craig W. Drummond, Esq.
Attorney Craig W. Drummond is an experienced top-rated Attorney who has been licensed to practice law for more than a decade and tried over 50 jury trials.  Mr. Drummond is a former Captain in the U.S. Army JAG Corps who represented the United States as a Federal Military Prosecutor and later as a Trial Defense Counsel defending service members charged with crimes under the Uniform Code of Military Justice [UCMJ]. Mr. Drummond was deployed to Iraq where he was awarded the Bronze Star Medal.
As a former U.S. Army JAG attorney, Mr. Drummond was rated as 'The Best' by his superiors, and a decorated war Veteran. He was named as a "Top Lawyer" in Desert Companion magazine in addition to numerous other awards. Mr. Drummond is a decorated veteran for service in Iraq and, after being Honorably discharged from the Army, he worked as Trial Attorney with a Las Vegas law firm. Over the years Mr. Drummond has gained extensive experience in personal injury and civil litigation cases, including numerous mediations, arbitrations, settlement conferences, short-trials, and District Court jury trials.
Craig is also the author of a new book called Saving Sandoval, which tells the story of a pivotal court case during the Iraq War in 2007. Hunter R. Clark, the Director of the International Law and Human Rights Program at Drake University, described the book as, "A revealing, real-life courtroom drama, reminiscent of A Few Good Men."
Mr. Drummond received his undergraduate and law degrees from Drake University and is admitted in both Nevada and Missouri to practice law. Additionally, he is admitted to practice in U.S. military courts worldwide, the Ninth Circuit Court of Appeals and the United States Supreme Court.

Firm Founder and Arizona Counsel
Shalev Amar, Esq.
Shalev Amar is the founder and manager of Amar Law Group. Prior to founding Amar Law Group, Mr. Amar was a Managing Partner for twelve years of a consumer law firm that exclusively handled motor vehicle claims on behalf of consumers.  Since 2004 Mr. Amar has successfully litigated and/or settled over 1,568 Lemon Law and breach of warranty claims with motor vehicle and RV manufacturers. Additionally, his current and predecessor law firms have handled over 3,067 Lemon Law cases. 
Although Mr. Amar is  an experienced litigator who has repeatedly defeated vehicle manufacturers in court when necessary, settlement is often preferable to litigating  through trial for both consumers and car or RV companies. To that end, Mr. Amar has developed diplomatic and professional relationships with the representatives of motor vehicle and RV manufacturers over the years. Ultimately these relationships benefit the consumers that Amar Law Group represents, by aiding in the speedy and amicable resolution and settlement of their legal claims out  of court, generally within only 1 to 3 months.  That's why 95% of the cases that Mr. Amar and his firms have been involved in have settled out of court without any litigation. Mr. Amar has trained and guided the Amar Law Group legal team to continue such positive relationships to resolve claims on behalf of consumers as well. He also ensures that all of the Firm's attorneys always put clients First.    
Mr. Amar has an outstanding academic background having  graduated Cum Laude (top 20%) from both the University of Arizona (where he  majored in Political Science) and the Arizona State University Sandra Day O'Connor College of Law. Mr. Amar was the Philanthropy Chair of Phi Alpha Delta Pre-Law  Fraternity and Sigma Alpha Epsilon Social Fraternity while he attended  the University of Arizona. In Law School, Mr. Amar participated in Junior Law, a program where middle school students are taught debate.    
Mr. Amar is licensed in Arizona (State and Federal Bars), The Ninth Circuit Court of Appeals, United States District- Northern District of Indiana, United States District Court-Eastern District of Wisconsin. 
Since 2004 Mr. Amar has litigated in the area of consumer  protection focusing on Lemon Law, Consumer Fraud and Breach of Warranty  cases. During this time, Mr. Amar arbitrated over fifteen cases through Court Mandated Arbitration, prevailing in twelve, and was counsel in seven jury trials, prevailing in five.  
In his personal life Mr. Amar is an avid reader and audio book fan. He is into self development, meditation, fitness, nutrition, sports, public speaking, and even karaoke (or singing in the shower).
Oregon Counsel
Benjamin T. Ybarra, Esq.
Mr. Ybarra graduated from Gonzaga University School of Law in 2012. He became a member of the Oregon State Bar in 2012 and has been admitted to practice in the U.S. District Court, District of Oregon. His resume includes experience with the Multnomah County Circuit Court, Oregon Law Center, and judicial clerkships.
Mr. Ybarra clearly explains complex areas of law so his clients will always make an informed decision. This furthers his ultimate purpose in practicing law: helping people. Benjamin is conscientious and works toward achieving his clients' best interests. Big or small, he will take on anyone causing harm to you, your family, or your business.   Mr. Ybarra earned his commission in the U.S. Army and currently serves as a First Lieutenant in the Oregon Army National Guard. He currently lives in Sandy with his wife of 6 years, Nicole.
Washington Counsel
Robert Katz, Esq.
Robert Katz is a California native, raised in the San Fernando Valley.  He played competitive sports at an early age and was part of the junior ice hockey team that won the California State championship, playing at the Fabulous Forum where the Los Angeles Kings originally skated.  Later, he played on a youth hockey team which competed in Vancouver, Canada.  The skills Robert learned through competitive sports provided a sound foundation for solving those problems and challenges he faces every day as a lawyer.
Robert graduated from California State University, Northridge in 1992, earning a Bachelor's of Science degree in Political Science, with an emphasis in American Government and International relations.  While in college, he co-founded Equity Earth, a nonprofit recycling company dedicated to reducing the amount of solid waste restaurants send to landfills, and through the circulation of a monthly community newsletter, promoting education for conserving natural resources.
In 1994, Mr. Katz was admitted to Golden Gate University, School of Law.  After his first year, he interned with the Marin County Counsel's office assisting in the representation of Marin County.  After his second year, Mr. Katz became the only certified law student at the Marin District Attorney's office permitted to appear in court on behalf of the People of the State of California.  Robert graduated Golden Gate University, School of Law in 1998 and was admitted to the California Bar in 1999, the Nevada Bar in 2001, and the Arizona Bar in 2002.
In 2005, Robert founded The Law Offices of Robert B. Katz & Associates with the main objective of providing his clients with superior legal services.  In 2006, the Firm expanded its offices to Las Vegas, Nevada, and currently encompasses California, Nevada, Arizona, Washington, and Oregon.  Mr. Katz uses his extensive legal experience to assist consumers.
Mr. Katz is also admitted to practice before the United States District Court for the Central District of California, as well as the United States District Court of Nevada.  He is a member of the American Bar Association, the California Bar Association, the Nevada Bar Association, the Arizona Bar Association, the Washington Bar Association, the Oregon Bar Association, the Los Angeles Bar Association, the San Fernando Valley Bar Association, the Consumer Attorneys Association of Los Angeles, and the Defense Research Institute.
Associate Counsel
Henry S. Vorderbruggen, Esq.
Henry Vorderbruggen is a veteran of the United States Navy and graduate of the University of Denver Sturm College of Law. He is licensed in In the military, Mr. Vorderbruggen worked as a journalist and earned a number of awards and commendations including the Navy Achievement Medal. In law school, he was selected to the Law Review and Sports and Entertainment Law Journal, participated in student trial teams, and was a member of the Student Veterans Association.
Following completion of his degree, he clerked for over a dozen district and county court judges in two counties in the 17th Judicial District of Colorado. He has been admitted to practice in the State of Arizona and the U.S. District Court, District of Arizona. As a proud father of two, he is an active volunteer in the community, coaching youth sports and providing mentorship to local kids. He is a dedicated legal advocate and passionate fighter consumers can rely on.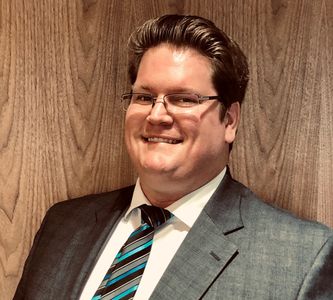 Associate Counsel
Michael J. Goodman, Esq.
Michael J. Goodman brings extensive trial experience to his duties as an Associate Attorney at Amar Law Group. Prior to joining our Firm, Mr. Goodman served as a Deputy County Attorney for the Maricopa County Attorney's Office. Mr. Goodman began his professional legal career as an Assistant Attorney General for the State of Arizona in the Child and Family Protection Division. Mr. Goodman is now applying his extensive litigation experience to fight on behalf of consumers.
Mr. Goodman earned his Juris Doctorate from Thomas Jefferson School of Law and also served as the Vice President of the school's chapter of the Federalist Society. He holds a Bachelor of Arts in Political Science with a Minor in History from the University of Nevada, Las Vegas. An avid baseball player, Mr. Goodman was a left-handed pitcher for UNLV and a three-year letter winner. In high school, he was the Stars and Stripes' Pacific Baseball Player of the Year as a Sophomore, and as a Senior was named to the First Team All-State team in Hawaii.
Mr. Goodman is admitted to practice before the State of Arizona, Federal District of Arizona and is member The Federalist Society Arizona Lawyer's Chapter.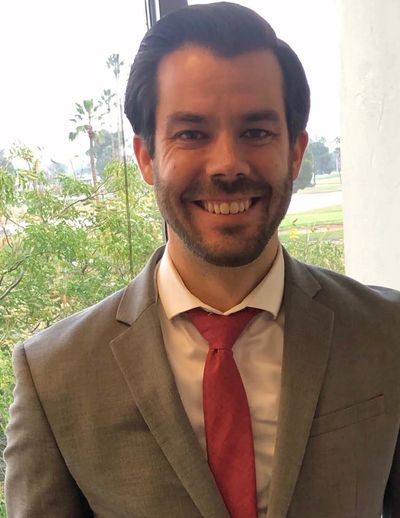 Associate Counsel
Daniel Neisess, Esq.
Daniel Neisess is an experienced litigation attorney who is licensed to practice in both Arizona and Washington.
Before coming to the Amar Law Group, Daniel Neisess worked as a Deputy County Attorney for Maricopa County Attorney's Office.  He prosecuted criminal cases from misdemeanors to felonies. Mr. Neisess started his legal career an Associate Attorney for Gurstel Law Firm where he worked as a civil litigation attorney.
Mr. Neisess received his law degree from Arizona Summit Law School and during that time, interned for Maricopa County Attorney's Office, the San Bernardino District Attorney's Office, and the United States Bankruptcy Court, District of Arizona. Mr. Neisess received his undergraduate degree from California State University, Stanislaus, earning a Bachelor of Arts degree in Philosophy with a minor in Anthropology.
Mr. Neisess currently has a full and lively home living with his Fiancé, dog, and two cats. 
Contact us now for your Free No Obligation Case Review, We are here to Help!
Are you Driving a Lemon? Call (702) 852-2929 or Submit Your Vehicle Information Below to Find Out and Get FREE Lemon Law Help Now!